EPE/VIP Hall Of Fame
Browse through the Biographical Profiles of Leading Professionals
Members and non-members alike are invited to peruse the online biographical listings of our distinguished Executives, Professionals and Entrepreneurs (EPEs) of the Year and VIP members.
We have categorized this accomplished group of individuals alphabetically below. Click on a letter, from A-Z, to pull up an extended list of first and last names, member level(s) and area(s) of expertise. From there, you can click directly on a person's name to view their full EPE or VIP profile and learn more about them.
Currently Viewing - "L"
Level
Photo
Name
Year of Distinction
VIP
g l
2011
VIP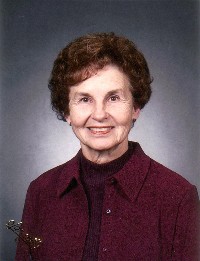 Louise L'Allier
2009
VIP
Paul L'Heureux
2013
VIP
Thao La
2013
VIP
Denis La Rochelle
2007
VIP
Richard La Catena
2010
VIP
Paul La Celle
2005
VIP
Lois La Delle Daly
2008
EPE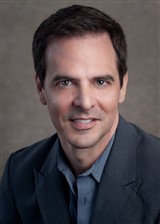 Joseph La Fleur
2013
VIP
Jim La Ha
2007
EPE
Denise La Mere
2011
VIP
Lucretia La Mura
2007
VIP
Spencer La Placa
2012
VIP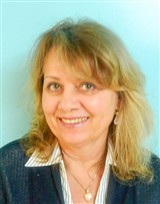 Judith La Qua
2013
VIP
Luisa La Regina-Comparetto
2008
VIP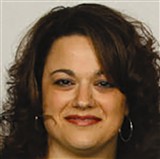 Maria La Rocca
2014
EPE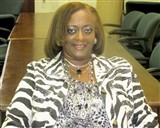 Doreen La Roche
2010
VIP
Michelle G. La Spata
2007
VIP
Phillip La Susa
2015
VIP
Darlene La Torre
2010
EPE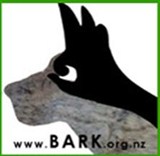 Heather Laanbroek
2013
VIP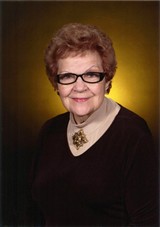 Mae Laatsch
2012
VIP
Christina Labancz
2012
VIP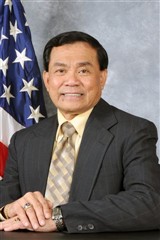 Edgardo Labao
2011
VIP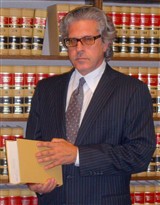 Vincent LaBarbera
2008
EPE VIP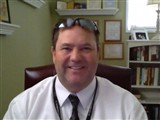 John LaBare
2011
VIP
Guillaume LaBarre
2012
VIP
Karen Labarre
2011
VIP
Jineane LaBate
2010
VIP
Charlotte E. LaBathe
2006
VIP
Alphonse Paul Labbe
2013
VIP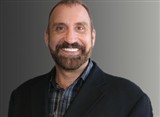 Marcel Labbe
2012
VIP
Chantal Labelle
2012
EPE
Jeffrey LaBelle
2010
VIP
Catherine LaBerta
2007
EPE
Nancy LaBine
2005
EPE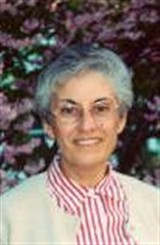 Marie LaBollita
2011
VIP
Doris Laborde
2007
VIP
Roxanne Laborde-Couvillion
2010
EPE
Ray Laborie
2013
VIP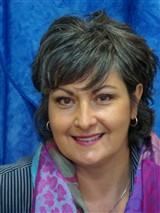 Joyce LaBossiere
2011
VIP
Michael Labou
2011
VIP
Lonely-Amanda Labourot
2012
VIP
Omar Laboy
2006
VIP
Elma Labrador
2006
VIP
Maribel Labrador
2006
VIP
Brigitte Labreche
2009
VIP
Claude Labrecque
2013
VIP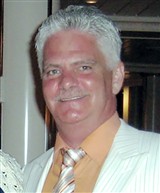 Gilles Labrecque
2013
VIP
Jean Labrecque
2007
VIP
Kathy Labrecque
2015
VIP
Jill LaBrie
2008
VIP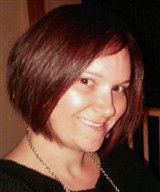 Heather Labrum
2010
VIP
Susan LaBuda
2006
VIP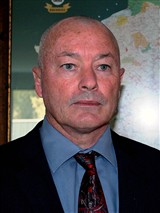 Jeremy Labuschagne
2014
VIP
Dwayne Lacanaria
2015
VIP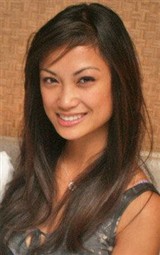 Shirleen Lacanilao
2012
VIP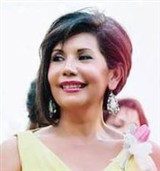 Loren Lacayo-Espinosa
2013
VIP
Alessandra Lacerda White
2014
VIP
Kristen Lacey
2011
VIP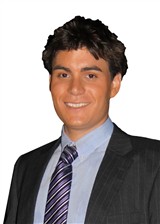 Kyle Lacey
2015
VIP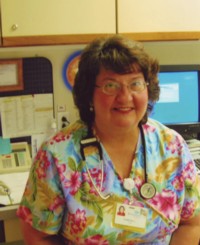 Ramona Lacey
2007
VIP
Tinya Lacey
2011
VIP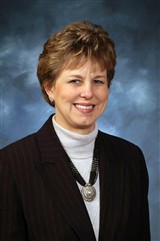 Lora Lacey-Haun
2011
VIP
Linda Lach
2011
VIP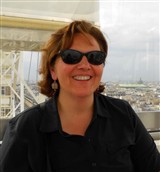 Lisa LaChance Hartwick
2013
VIP
Christopher F. Lachapelle
2006
EPE VIP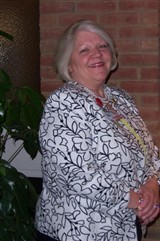 Carol Lacher
2008
VIP
Alexandra Lachini
2007
VIP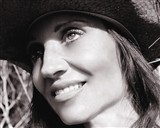 Janice Lachman
2010
VIP
Lacretia Lachnicht
2007
VIP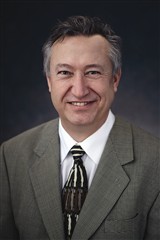 William Lachowsky
2014
VIP
Elfie Lacio
2003
VIP
James Lack
2009
VIP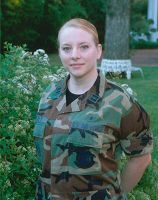 Brandy Lackey
2007
VIP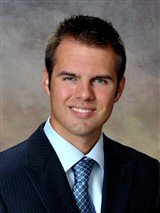 Joseph Lackey
2010
VIP
Katie Lackey
2008
EPE VIP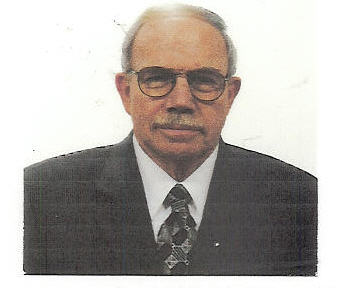 Stanley Lackey
2006
VIP
Wilfred Lackey
2009
VIP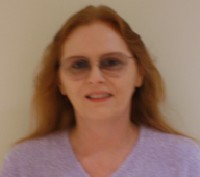 Bonnie G. Lackouskas
2006
VIP
Tony LaCognata
2010
EPE VIP
Jacqueline LaColla
2008
VIP
Denis Lacombe
2014
VIP
Pierre Lacombe
2012
VIP
Melani LaCome
2012
VIP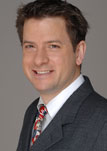 Francis Lacoste Riggs
2009
EPE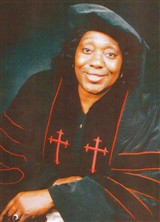 Verdell LaCount
2009
VIP
Angele Lacroix
2015
VIP
Laura LaCroix
2011
VIP
Tina LaCroix-Hauri
2011
VIP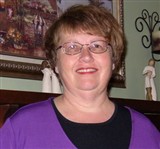 Joanne LaCrosse
2009
VIP
Leanne LaCrosse
2010
VIP
Maria Lacsamana
2006
VIP
David Lacy
2007
VIP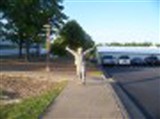 Nancy Lacy
2011
EPE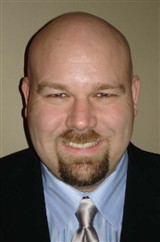 Shane Lacy
2008
VIP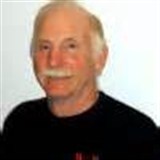 Ted Lacy
2015
VIP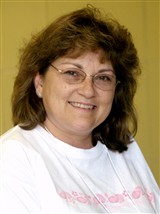 Theresa Lacy
2011
VIP
Ty Lacy
2009
EPE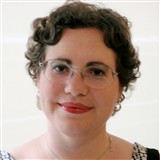 Erika Ladanyi
2010
VIP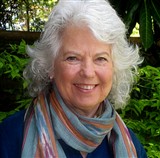 Carol Ladas-Gaskin
2010
EPE VIP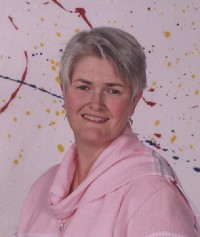 Donna Lee Ladd
2006
VIP
Dorothy Ladd
2007
VIP
Beth Laderer
2010
VIP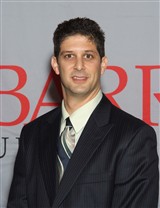 Michael Laderman
2011
EPE
Frank Ladner
2011
VIP
Richard Ladny
2013
EPE VIP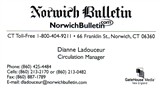 Dianne Ladouceur
2009
VIP
Mike Ladouceur
2011
VIP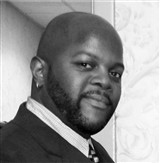 Malcolm Ladson
2010
VIP
Matthew Laesecke
2010
VIP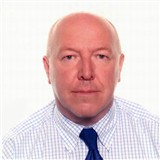 Dirk Laeveren
2011
VIP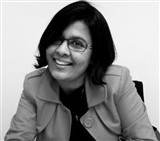 Varsha Lafargue
2010
VIP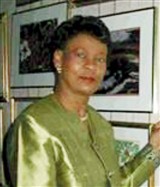 Eunice LaFate
2012
VIP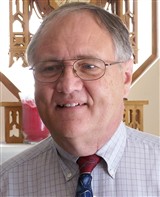 Michael LaFayette
2009
VIP
Aaron Lafferre
2014
VIP
JoLynn Lafferty
2008
EPE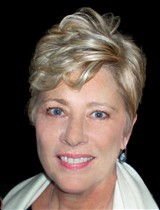 Leslie Lafferty
2012
VIP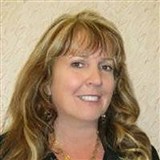 Leah Laffey
2014
VIP
Marion Laffey-Ferry
2007
VIP
Paul Laffoley
2008
VIP
Kathee Laffoon
2007
VIP
Annik Laflamme
2013
VIP
Virginia LaFlamme-Zurowski
2009
VIP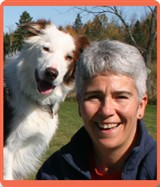 Nathalie Lafleur
2011
EPE
Phillip Lafleur
2009
VIP
Linda LaFollette Cross
2015
VIP
Robert Lafon
2006
VIP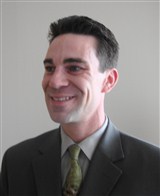 Dan LaFond
2015
EPE
Gene Lafond
2009
VIP
Karen Lafond
2012
VIP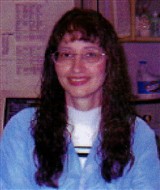 Lillian LaFond-Shank
2010
VIP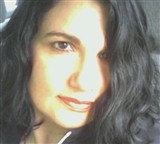 Rachel LaFontain
2009
VIP
Pierre Lafontaine
2015
EPE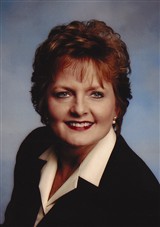 Belinda LaForce
2010
VIP
Alan LaForrest
2008
VIP
Charles Lafortune
2016
VIP
Lisa LaFosse
2012
VIP
M. Terry LaFrance
2007
VIP
Robert LaFrance
2008
EPE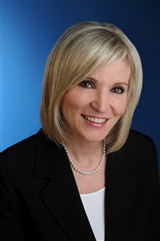 Jocelyne Lafreniere
2013
VIP
Father Raymond Lagace
2007
EPE VIP
Pauline Lagace
2006
EPE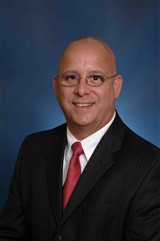 Jacques Lagas
2011
EPE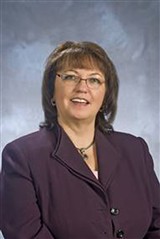 Eileen Lagasse
2011
VIP
Jenk Lagho
2007
VIP
Geraldine Lago
2006
EPE VIP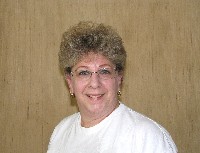 Marilyn Lago
2006
VIP
Angelique Lagos
2014
EPE
Rex LaGrange
2009
VIP
Gwendolyn LaGreca
2009
VIP
Harry LaGuardia
2016
VIP
Claudia Lagunas
2011
EPE
Yolanda Lagunas
2009
EPE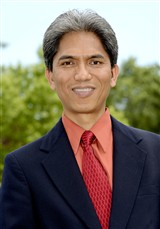 Martin Lagundino
2011
VIP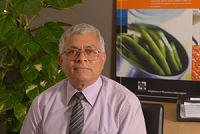 Kamal Laha
2005
VIP
Susan Lahay
2005
VIP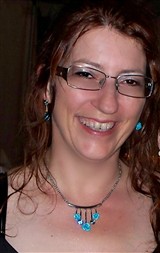 Barbara Lahey
2011
VIP
Robyn Lahlein
2006
VIP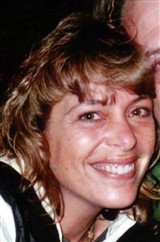 Julie Lahmer
2010
EPE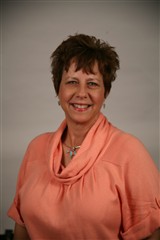 Therese Lahnstein
2011
VIP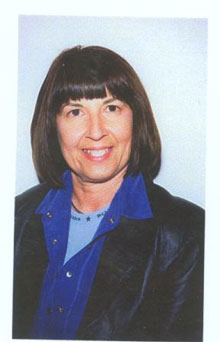 Janice Zapalac Lahodny
2006
VIP
Barbara Lahr
2007
VIP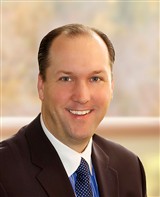 William Lahr
2013
VIP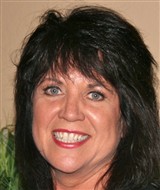 Heather Lahren
2011
EPE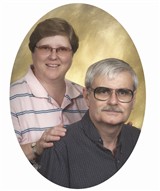 Susan Lahrman
2010
VIP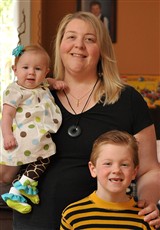 Anita LaHue
2013
VIP
Nancye Lahue
2007
EPE
Alice Lai
2007
VIP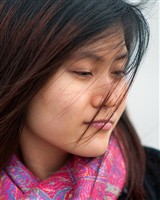 Alyssa Lai
2014
VIP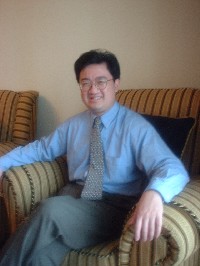 Jasper Lai
2007
VIP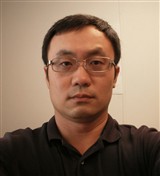 Kevin Lai
2009
VIP
Sarah Lai
2011
VIP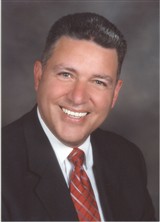 Joseph Laiacona
2010
EPE
Michael Laibe
2010
EPE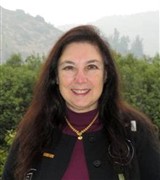 Rima Laibow
2013
VIP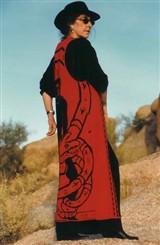 Michele Laidier
2012
VIP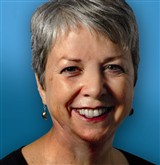 Julia Laidlaw
2012
VIP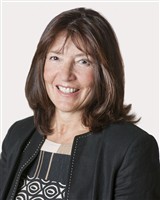 Maggie Laidlaw
2012
VIP
Judyann Laidley
2008
VIP
Teresa LaiFang
2008
VIP
Janice E. Laine
2006
VIP
Jacqueline Laipply
2010
VIP
Cheryl Laird
2007
VIP
Judy Laister
2007
EPE VIP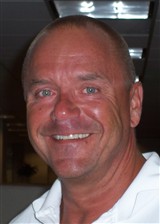 David Laitinen
2009
VIP
Melinda Laituri
2009
VIP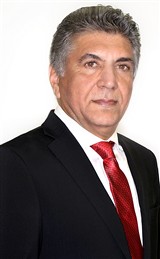 Abdi Lajevardi
2016
VIP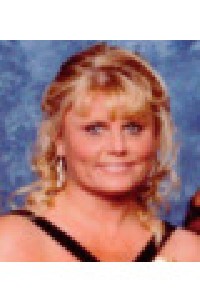 Lisa Marie Lajoie
2006
VIP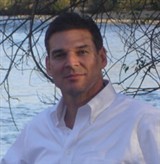 Tom LaJoie
2011
VIP
Jeanne Lakatos
2007
VIP
Carmen Lake
2006
VIP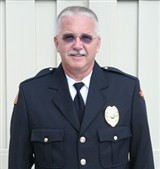 Charles Lake
2008
VIP
Donald Lake
2007
VIP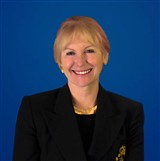 Jan Lake
2011
EPE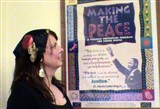 Jennie Lake
2010
VIP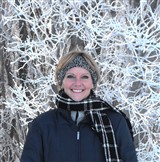 Laura Lake
2011
VIP
Tyler Lake
2010
VIP
Judy Lake-Corey
2012
VIP
Christina Lakind
2008
VIP
George Lakkis
2006
VIP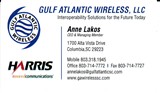 Anne Lakos
2009
EPE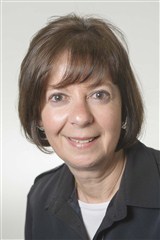 Marie Lakos
2014
VIP
Frank Lal
2007
VIP
Ashwin Lala
2016
EPE
Leo Paul Laliberte
2010
VIP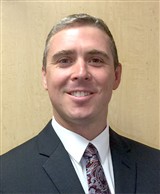 Matt Laliberté
2015
VIP
Sylvie Laliberté Verdon
2007
VIP
Elizabeth Laliberty
2011
VIP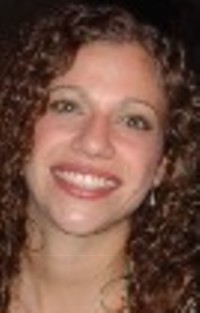 Jessica Ann Lalicata
2006
VIP
Deborah Lalim
2007
VIP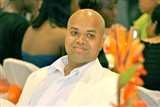 Darrel Lall
2011
VIP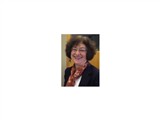 Dominique Lallement
2014
VIP
Guy Lalonde
2007
VIP
Joyce Marlene-White Lalonde
2008
VIP
Louise Lalonde
2011
VIP
Tom Lalonde
2013
VIP
K C Lam
2008
EPE
Kenneth Lam
2015
VIP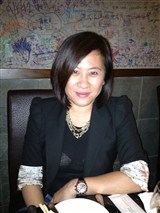 Liza Lam
2013
VIP
Sandra Lam
2014
VIP
Sophia Lam
2009
EPE
Tony Lam
2009
VIP
Vincent Lam
2007
VIP
Wayne Lam
2015
VIP
Gelbu Lama
2010
VIP
Angelo Lamanna
2013
VIP
Stephen LaManna
2008
EPE VIP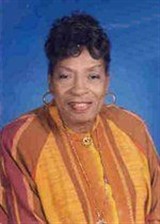 Annie Lamar
2008
VIP
Christine LaMar
2009
VIP
Melanie Lamar
2010
VIP
Pierre Lamarche
2007
VIP
RoseAnn LaMartina-Brostoski
2006
VIP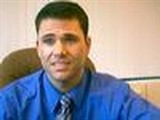 Manny Lamazares
2011
VIP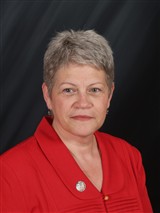 Bette Lamb
2008
EPE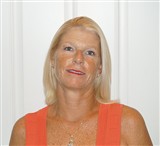 Deborah Lamb
2013
VIP
Hilary Lamb
2006
VIP
Irene Lamb
2008
EPE
Jon Lamb
2016
EPE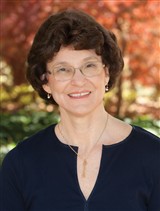 Mary Lamb
2008
EPE VIP
Susan Lamb
2014
VIP
W. Lamb
2011
VIP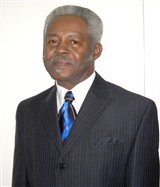 Walter Lamb
2011
VIP
Donna Lambdin
2007
VIP
Angela Grace Lambert
2007
VIP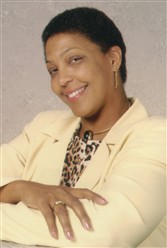 Anita Lambert
2007
VIP
Brett Lambert
2014
VIP
Chester Lambert
2011
VIP
Colleen Lambert
2008
EPE VIP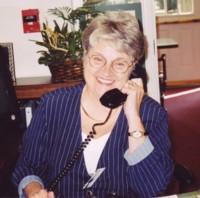 D. Jane Lambert
2006
VIP
Jennifer Lambert
2011
VIP
Julien Lambert
2013
EPE VIP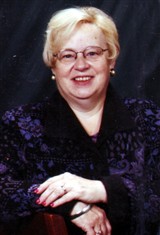 Katherine Lambert
2007
VIP
Lisa Lambert
2007
EPE VIP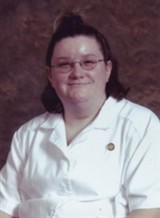 Lisa Lambert
2008
EPE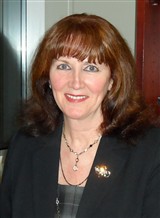 Louise Lambert
2014
VIP
Steve Lambert
2011
VIP
Susan Lambert
2012
VIP
Susan Lambert
2007
VIP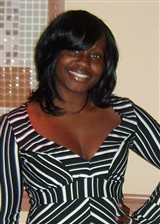 Tanesha Lambert
2010
EPE VIP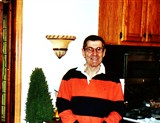 Victor Lambert
2008
VIP
Zoeann Lambert
2006
VIP
Charlotte Lamberton
2010
VIP
David Lamberton
2009
VIP
Sherry Lambertson
2008
VIP
Lindsay Jeanne Lamberty
2006
VIP
Liz Lambeth
2005
EPE
Sherry Lamble Beeler
2007
VIP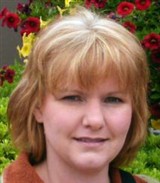 Catherine Lamboley
2010
EPE VIP

Emil Lambrache
2005
EPE
Ron Lambrecht
2011
VIP
Kelvin Lambright, CGA
2007
VIP
Betty Lambuth
2011
VIP
Steven Lamensdorf
2014
VIP
Wendy Laminack
2007
VIP
Lauren Laming
2013
VIP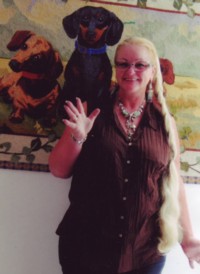 Patricia Lamkin
2006
EPE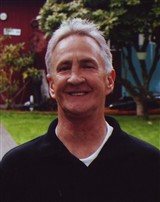 James Lamm
2011
VIP
Patricia Lamm
2008
VIP
Doug Lammey
2006
EPE
Kenneth Lammey
2009
VIP
Marcia (Mar-see-ya) Lammie-Williams
2012
VIP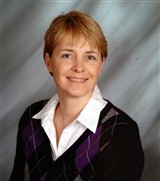 Laurie Lamont
2014
VIP
Barbara Lamontagne
2010
EPE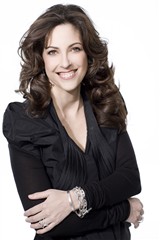 Marie Lamothe
2010
VIP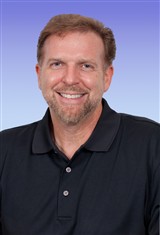 Michael Lamothe
2010
VIP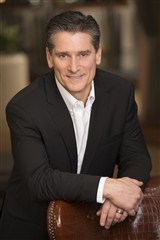 Roy Lamothe
2016
VIP
Jennifer LaMourea
2006
VIP
Darlene Lamoureux
2011
VIP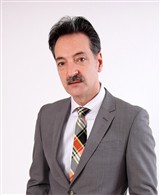 Roger Lamoureux
2013
VIP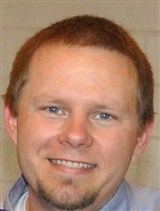 Russell Lamoy
2016
VIP
JoAnn Lamp
2007
EPE VIP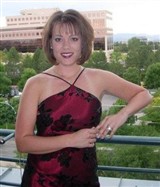 Sheline Lampart
2008
VIP
Joseph Lampe
2008
VIP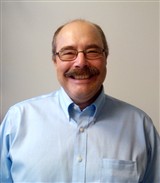 Steven Lampe
2013
EPE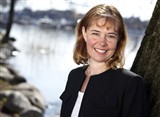 Christina Lampe-Onnerud
2012
VIP
Sara Lampear
2009
VIP
Thomas Lampert
2008
VIP
Harry Lampiris
2011
VIP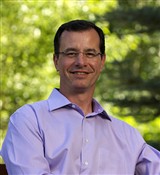 David Lampkin
2013
EPE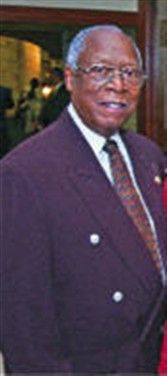 Ernest Lampkins
2006
VIP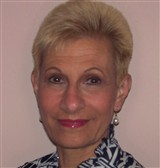 Susan Lampman
2011
VIP
Evelyn Lamprey
2007
EPE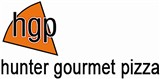 Nicholas Lamprianidis
2014
EPE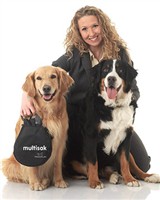 Sylvie Lampron
2012
VIP
Ajamu Lamumba
2010
VIP
Troy Lamy
2007
EPE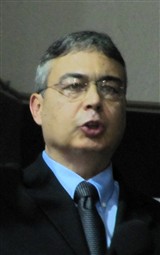 Axel Lanausse
2013
VIP
Anne Lancaster
2012
VIP
Benjamin Lancaster
2010
VIP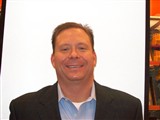 Don Lancaster
2011
EPE
Frederick Lancaster
2013
EPE
John Lancaster
2013
VIP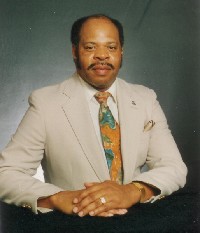 Lance E. Lancaster
2006
EPE VIP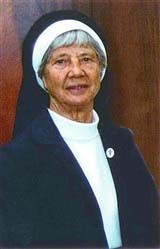 Mary Lancaster
2006
VIP
Patricia A. Oldfield Lancaster
2006
EPE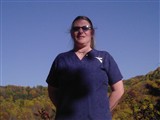 Jane Lancaster Reeves
2011
EPE VIP
Deborah Lance
2007
VIP
Jill Lance
2010
VIP
Robert Fletcher Lance
2008
EPE VIP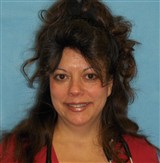 Ramona Land
2007
EPE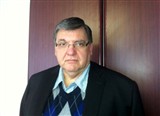 Wayne Land
2012
VIP
Alicia Landa
2014
VIP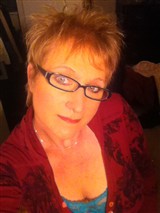 Kathleen Landa
2013
VIP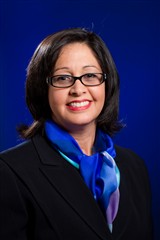 Belkis Landa-Gonzalez
2011
VIP
Didier Landais
2005
EPE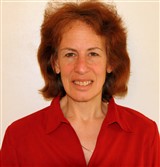 Denise Landau
2008
VIP
Diane H. Landauer
2006
EPE
Cynthia Landeen
2013
VIP
Charles Landen
2006
VIP
Julie Lander
2012
VIP
Phillip Lander
2004
VIP
Scott Kenneth Lander
2007
EPE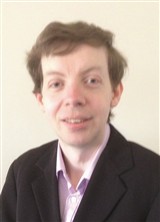 Heath Landers
2014
VIP
Michael Landers
2011
VIP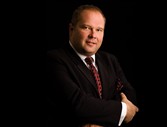 Michael Landers
2007
VIP
Patricia Landers
2007
VIP
S. Jayne Landers
2007
VIP
Marshall Landesman
2007
VIP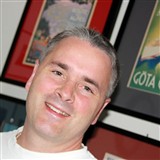 Ted Landgraf
2012
VIP
Douglas Landin
2006
EPE VIP
Carolyn Landis
2007
VIP
David Landis
2013
EPE VIP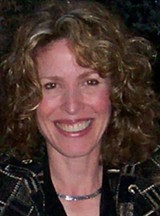 Jessica Landis
2008
VIP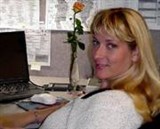 Lori Landis
2008
VIP
Marilyn L. Landis
2006
VIP
Michele Landis
2008
VIP
Virginia Landis
2008
EPE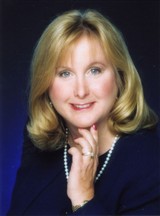 Lynn Landis-Brown
2011
VIP
Steve Landivar
2010
EPE
Joseph Landolfi
2007
VIP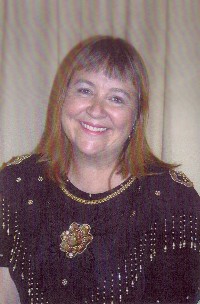 Linda Lee Landon
2007
VIP
Bill Landreth
2012
VIP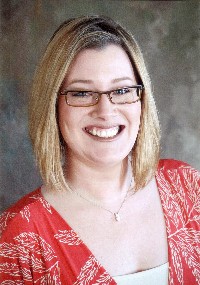 Heather Dawn Landrum
2007
VIP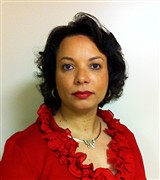 Tammy Deloris Landrum
2006
VIP
Cheryl Landry
2012
VIP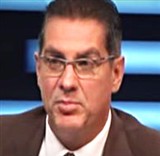 Jacques Landry
2015
VIP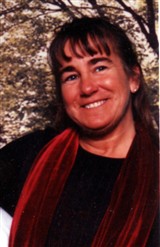 Jeanne Landry
2009
VIP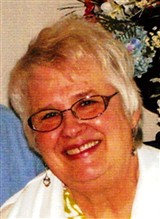 Lynn Landry
2011
VIP
Marquita Landry
2007
VIP
Megan Landry
2011
VIP
Melvin Landry
2006
VIP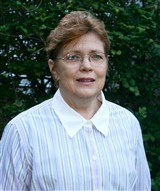 Pamela Landry
2010
VIP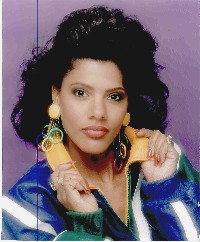 Patricia Landry
2006
VIP
Phyllis O. Landry
2006
VIP
Rick Landry
2008
VIP
Robin Landry
2009
VIP
Carol Lands
2006
VIP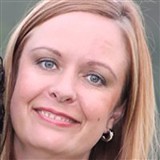 Christa Landsberg
2014
VIP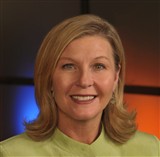 Jean Landsverk
2010
EPE
Michael J. Landy
2013
EPE
Ann Lane
2007
VIP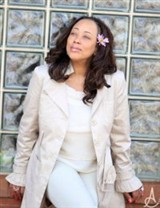 Bella Lane
2010
VIP
Beth Lane
2011
VIP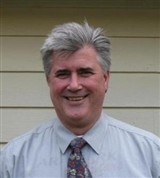 Bruce Lane
2011
VIP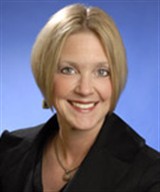 Christine Lane
2011
VIP
Chuck Lane
2007
VIP
D.P. 'Dash' Lane
2006
VIP
Debbie Lane
2006
VIP
Gladys Lane
2006
VIP
John Lane
2009
EPE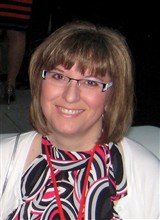 Kimberly Lane
2010
EPE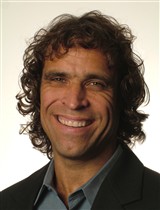 Kirk Lane
2011
VIP
Laura Nelms Lane
2008
VIP
Margaret Lane
2007
EPE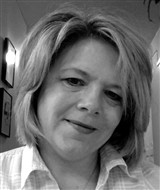 Marlene Lane
2013
VIP
Martha Lane
2013
VIP
Michelle Lane
2006
VIP
Phillip Lane
2010
VIP
Richard Lane
2012
VIP
Rose Goble- Lane
2007
EPE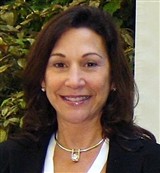 Sharon Lane
2010
EPE VIP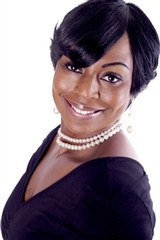 Shauna Lane
2015
VIP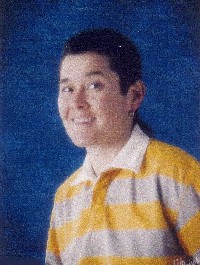 Sheryl Lane
2006
VIP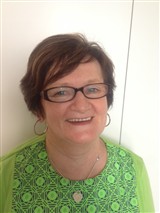 Teresa Lane
2013
EPE
William Lane
2011
VIP
Stephanie Lane-Barefoot
2012
EPE VIP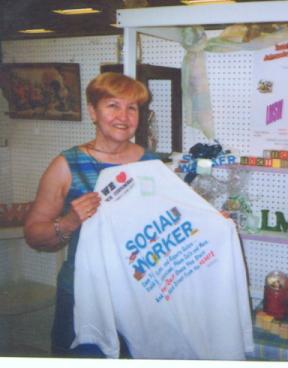 Clara Lane-Brown
2006
VIP
Karen Lane-Garland
2006
VIP
Eric Lanel
2012
VIP
Shelley Laner
2012
VIP
Richard Lanese
2013
VIP
Denise Laneve
2006
VIP
Carrie Laney
2012
VIP
Monet Laney
2009
VIP
Jill E. Lanford
2006
VIP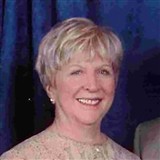 Sandi Lanford
2013
VIP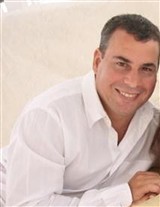 Louis Lanfranchi
2011
VIP
Alyson Lang
2007
VIP
Charmaine Lang
2013
VIP
Debbie Lang
2007
VIP
Diane Lang
2006
VIP
Jeffrey Lang
2007
VIP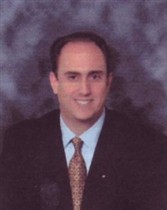 Jeffrey F. Lang
2007
VIP
Julia Lang
2007
VIP
Kimberly Lang
2006
VIP
Laura Lang
2006
VIP
Mirella Lang
2011
EPE
Patricia Lang
2007
EPE VIP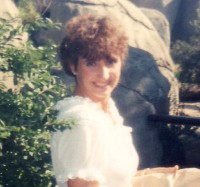 Patricia Ann Lang
2007
VIP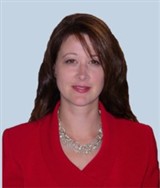 Rebecca Lang
2006
VIP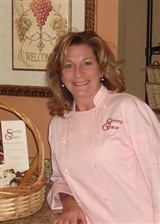 Robin Lang
2011
EPE
Sandra Lang
2010
VIP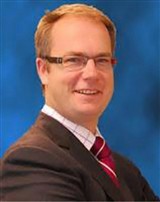 Tim Lang
2011
EPE
Trisha Lang
2012
EPE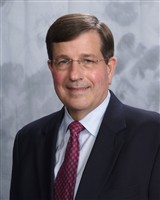 George Langbein
2011
VIP
James Langdon
2008
VIP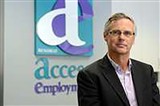 Michael Langdon
2014
EPE VIP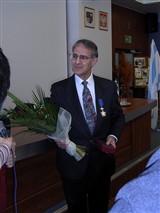 Christopher Lange
2013
EPE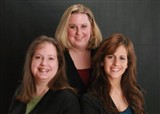 Cynthia Lange
2011
EPE VIP
Irene Lange
2008
VIP
Jeffery Lange
2008
VIP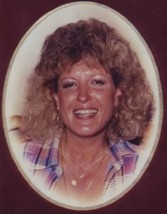 Jeraldine Catherine Lange
2007
VIP
Melinda Lange
2006
VIP
Brenda Langea-McCune
2009
VIP
Bruce Langel
2014
VIP
Beverly Langer
2009
VIP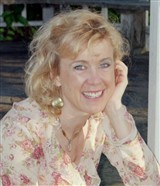 Kristi Langerak
2009
VIP
Marilyn I. Langfeld
2006
VIP
Alvin Langford
2010
VIP
Rachel Langford
2012
VIP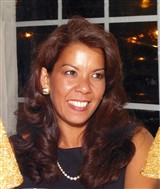 Sandra Langford
2012
VIP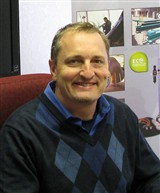 Robert Langhans
2012
VIP
Karen Langilotti
2011
EPE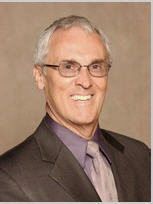 Philip Langlais
2006
VIP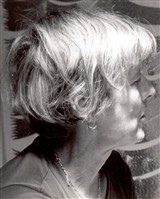 Ragnhild Langlet
2009
VIP
Brenda Langley
2008
EPE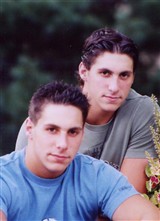 Chad Langley
2013
EPE
Heather Langley
2014
VIP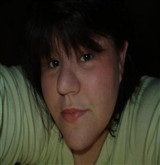 Teresa Langley
2012
VIP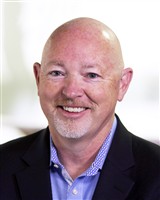 Wayne Langley
2016
VIP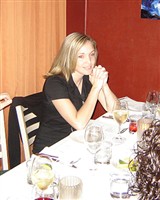 Brandy Langley-Smith
2012
EPE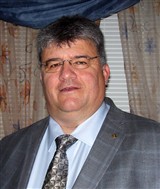 Christian Langlois
2012
VIP
Laura Langone
2012
VIP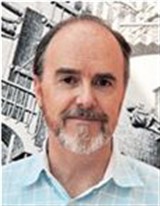 Teddy Langschmidt
2012
VIP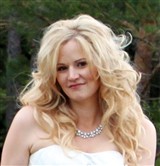 Jodie Langstaff
2012
EPE
J. Langston
2008
VIP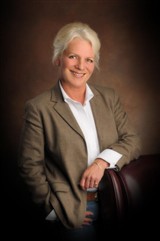 Karen Langston
2010
EPE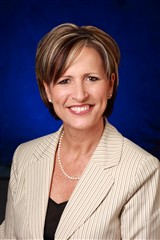 Kimberly Langston
2012
VIP
Shannon Langston
2008
VIP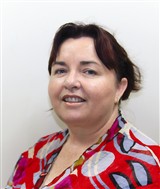 Tracey Langton
2014
VIP
Kelli Lanham
2007
VIP
Mario Laniel
2007
VIP
Angela Lanier
2006
VIP
Dee Lanier
2012
VIP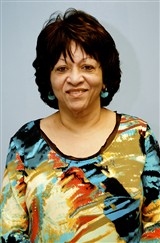 Giralda Lanier
2010
VIP
Jonathan Lanier
2013
EPE VIP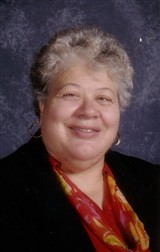 Priscilla Lanier
2006
VIP
Janice R. Laning
2006
EPE VIP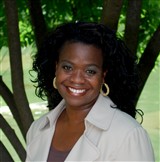 Cheryl Lankford
2010
EPE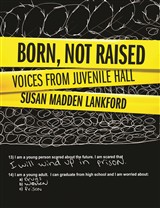 Susan Lankford
2011
VIP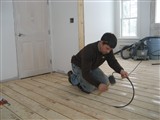 Scott Lankhorst
2012
VIP
Geraldine Lanman
2014
EPE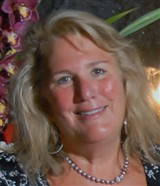 Kathleen Lanman
2012
VIP
Yvonne G. Lannaman
2006
VIP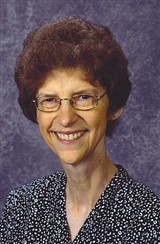 Diane Lannan
2008
VIP
Charles Lannert
2008
VIP
Nickolas Lanning
2006
EPE
Mary-Margaret Lannon
2011
VIP
Rita Lanoie
2010
VIP
Jocelyne Lanovaz
2014
VIP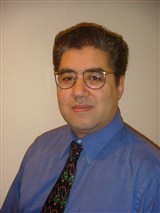 James Lanter
2010
VIP
Vincent Lanteri
2006
VIP
Jose Lantin
2009
VIP
Clara Lantz
2010
VIP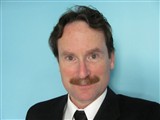 Daniel Lantz
2011
EPE
Nancy Lantz
2015
EPE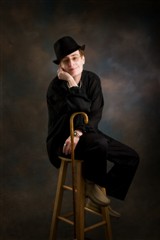 Sherrye Lantz
2011
VIP

Angela Lanuto
2011
EPE
Cecilia Lanuto
2007
VIP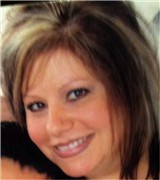 Jennifer Lanz
2012
VIP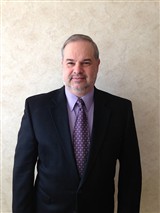 John Lanza
2012
VIP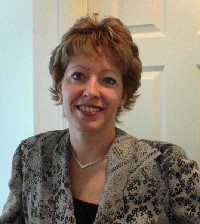 Theresa A. Lanza
2006
VIP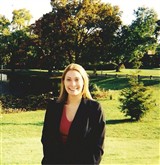 Gina Lanzafama
2006
VIP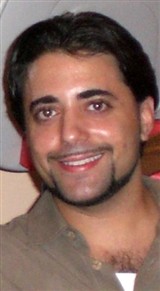 Anthony Lanzone
2009
VIP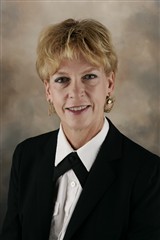 Tracy Lape
2012
VIP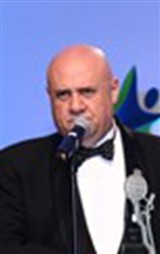 Jose Lapenna
2013
VIP
Lorraine Lapensee
2013
EPE
Dominic LaPenta
2011
EPE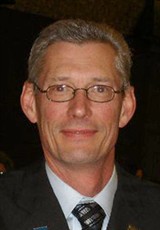 John Lapham
2015
EPE
Gregory Lapierre
2010
VIP
Irina Lapin
2006
VIP
Reva LaPine
2008
EPE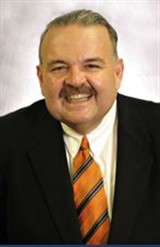 Arthur Laplante
2015
EPE VIP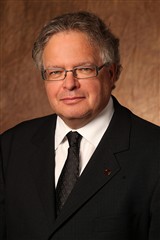 Daniel Laplante
2013
VIP
David Laplante
2016
VIP
John Laplante
2010
VIP
William LaPlante
2007
VIP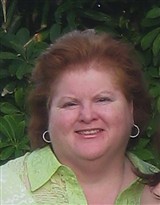 Noreen Laplaski
2014
VIP
Dianna LaPlume
2008
VIP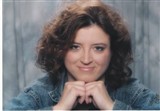 Georgana Lapmarado
2008
EPE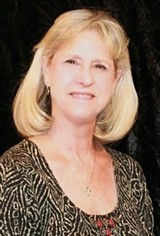 Barbara LaPointe
2010
VIP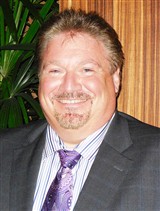 Keith LaPointe
2014
EPE
Michael Lapointe
2010
VIP
Adrienne A. LaPorte
2006
EPE
Donna Marie LaPorte
2008
VIP
Elizabeth LaPorte
2007
VIP
Micheal Laporte
2013
VIP
Freeda Lapos Babson
2011
VIP
Mary Laposta
2008
EPE
David Lapp
2007
EPE
Gail Lapp
2007
VIP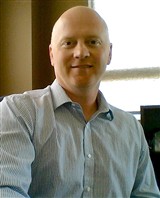 James Lapp
2013
VIP
Kelly J. Lapp
2006
VIP
Michael Lapp
2011
EPE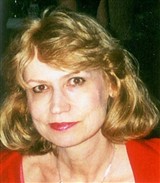 Alexandra Lappas
2008
EPE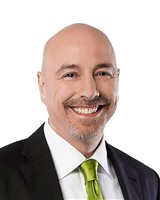 Pierre Laprise
2014
VIP
Dave Laquerre
2013
VIP
Barbara Lara
2016
VIP
Michael Lara
2007
VIP
Trudy A. Lara
2006
VIP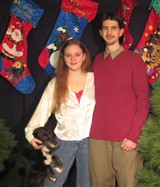 Janet Larabell
2010
VIP
Marilyn Larabell
2006
VIP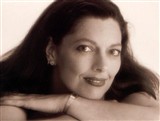 Cynthia Larabie
2012
VIP
Gina Laranjeira
2012
VIP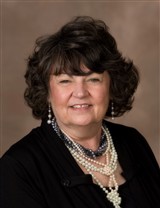 Marilyn Lardi
2012
EPE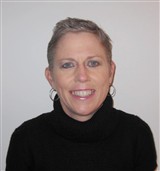 Meredith Lardie
2011
EPE
Caroline Laredo
2016
EPE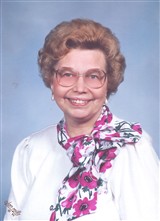 Joan Laredo-Liddell
2007
EPE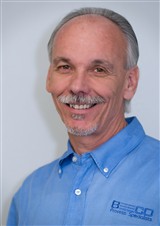 Richard Largarticha
2009
VIP
Stephanie Large
2006
EPE
William Large
2016
VIP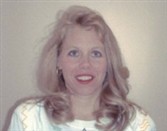 Kathey Jean Larger
2006
VIP
Nicole Largo
2011
VIP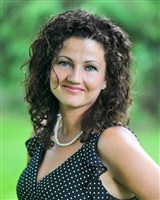 Danielle Larice
2013
VIP
Esther C. G. Larios
2006
VIP
Paola Larios
2006
VIP
Sophie Larivee
2012
EPE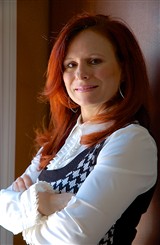 Lisa Lariviere
2013
VIP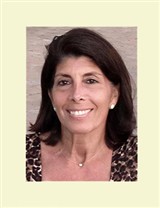 Renee Larizza
2013
VIP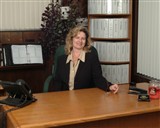 Candace Larkin
2007
VIP
Diane Larkin
2008
EPE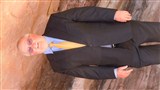 Edward Larkin
2014
VIP
Jennifer Larkin
2007
VIP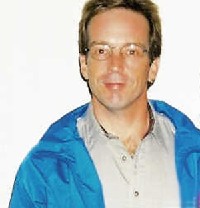 Lucian C. Larkin
2006
EPE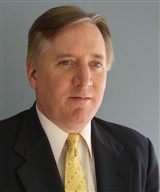 Thomas Larkin
2013
VIP
Vickie Larkin
2008
VIP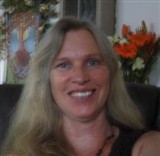 Kathryn Larlee
2010
VIP
Susana Larman
2010
EPE
Linda Larmer
2010
VIP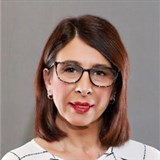 Rina Larobina
2016
VIP
Shawn LaRocco
2009
VIP
Jim Laroche
2005
VIP
Virginie Laroche
2015
EPE VIP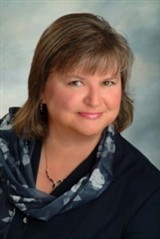 Debra Larochelle
2007
VIP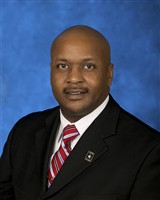 Jacques Larochelle
2013
EPE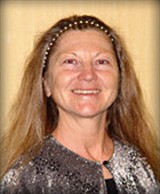 Leona LaRochelle
2009
VIP
Charlotte Larocque
2011
VIP
Katherine M. LaRosa
2006
VIP
Louise LaRosa
2007
VIP
Gloria Weaver Larousse
2006
VIP
Kristen Larping
2006
VIP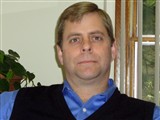 David Larr
2008
VIP
David Larrabee
2008
VIP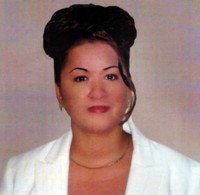 Lucy Larracuente-Johnson
2006
EPE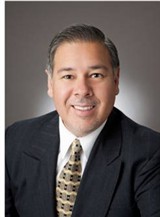 Albert Larranaga
2014
VIP
Peter Larratt
2014
VIP
Tammy Larremore
2010
VIP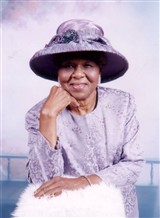 Betty Larry
2008
VIP
John Larry
2015
EPE
Julius Larry
2009
VIP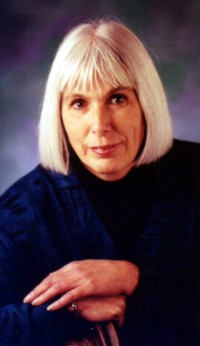 Barbara Larsen
2007
VIP
Dave Larsen
2004
VIP
Elizabeth Larsen
2006
VIP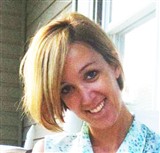 Katy Larsen
2013
VIP
P Joan Larsen
2009
VIP
Peter Larsen
2013
VIP
Rachel Larsen
2012
EPE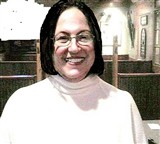 Sharon Larsen
2010
VIP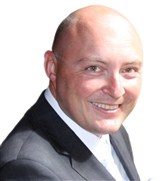 Stein Ruben Larsen
2014
EPE VIP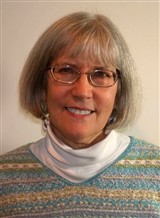 Valerie Larsen
2011
VIP
Carl Larson
2013
VIP
Cassandra Ann Larson
2006
VIP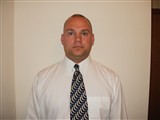 Chad Larson
2010
VIP
Curtis Larson
2011
VIP
Jane Larson
2011
VIP
Jennifer Larson
2012
VIP
Kathleen M. Larson
2006
VIP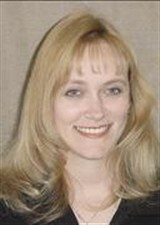 Lisa Larson
2009
VIP
Louise B. Larson
2006
EPE VIP
Michele Larson
2009
VIP
Nancy Jean Larson
2007
VIP
Pamela Larson
2006
VIP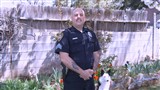 Richard Larson
2010
VIP
Stacey Marie Larson
2006
EPE VIP
Susan Larson
2007
VIP
Susan M. Larson
2006
EPE VIP
Valery Larson
2013
EPE VIP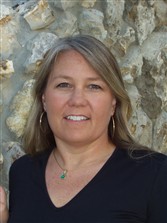 Vickie Larson
2008
EPE VIP
Victoria Larson
2007
VIP
George Lartigue
2008
VIP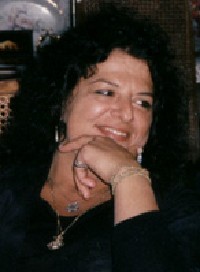 Ana Laruccia
2006
VIP
Danielle LaRue
2007
VIP
Joyce LaRue
2007
EPE VIP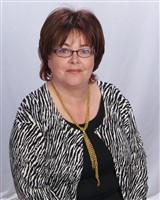 Barbara Larusso
2010
VIP
Deborah Lary
2007
VIP
Trisa LaSalle
2008
VIP
Lauren LaSanta
2012
VIP
Lillian Lasanta
2010
VIP
Barbara P. Lasar
2006
VIP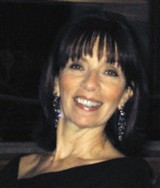 Cheryl LaSasso
2011
VIP
Rheoneil Lascano (male)
2008
EPE VIP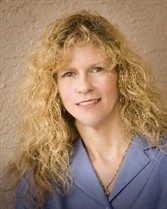 Kathleen Lasch
2006
EPE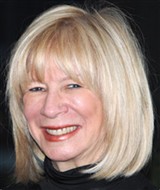 Eleanor Laser
2011
EPE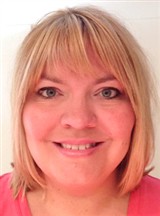 Heather Lash
2011
VIP
Sharon Lash
2011
VIP
Diana L. Lashley
2006
EPE VIP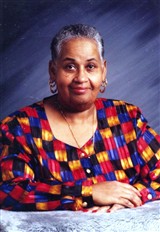 Jessie Lashley
2008
VIP
Renee E. Lashley
2007
VIP
Roderick Lashley
2010
VIP
Angela LaShomb
2006
VIP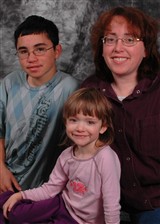 Mystee Lashwood
2009
VIP
Eric Laska
2009
VIP
Erin Laske
2014
EPE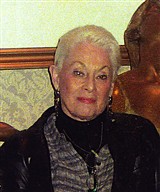 Phyllis Lasker
2011
VIP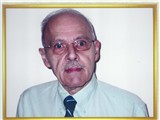 Edward Laski
2010
VIP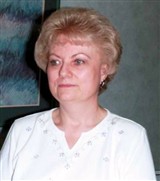 Elizabeth Laskonis
2008
EPE
Daniel LaSorsa
2009
VIP
Cynthia Lasprogata
2012
VIP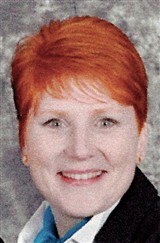 Nicole Lassaline
2012
EPE VIP
Brenda Lassiter
2006
VIP
Debbie Lassiter
2006
VIP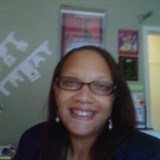 Gwendolyn Lassiter
2011
VIP
Claudia Last
2011
EPE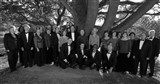 Martha Last
2008
VIP
Aleksandra Lastovkina Solovjova
2014
VIP
Ana Lastra
2008
EPE
Sneh Lata
2009
VIP
Louise Lataille
2009
VIP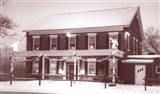 Kathleen Latch
2009
VIP
Cheryl Ann Lateulere Kraft
2006
VIP
Jennifer G. Latham
2006
VIP
Leah Latham
2007
VIP
Azzree Lathan
2007
EPE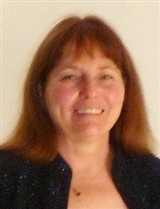 Janet Lathey
2012
VIP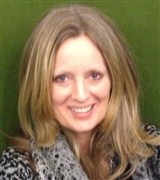 Ann Lathrop
2013
EPE VIP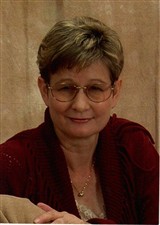 Becky Lathrop
2007
VIP
Carla Benson Latimer
2008
EPE VIP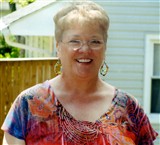 Robin Latimer
2006
EPE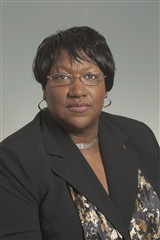 Daphne Latimore
2011
VIP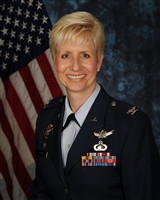 Anita Latin
2009
VIP
Jack Latiolais
2006
VIP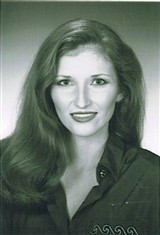 Rochelle Latkanich
2009
VIP
Svetlana Latkovic
2008
EPE
Todd Latouf
2010
VIP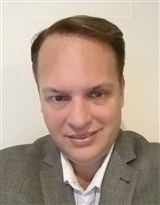 Clint Latour
2015
EPE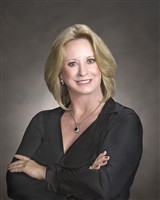 Marti LaTour
2012
VIP
Sandra Latourelle
2008
VIP
Jamie Latshaw
2013
VIP
Roula Latsios-Wilson
2013
VIP
Harvey Latson
2008
VIP
Sharon Latson-Flemister
2012
EPE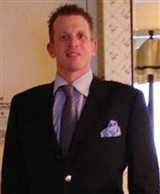 John Latta
2013
VIP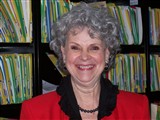 Virginia Latta
2006
EPE VIP
William Latta
2007
VIP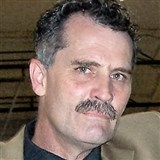 Arthur Lattanzi
2016
VIP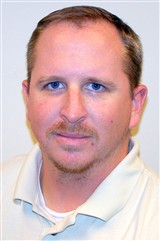 William Latteman
2008
EPE
Jacob Latter
2006
VIP
Michael Latter
2013
VIP
Agnes Lattimer
2009
EPE
Joseph Lattouf
2016
EPE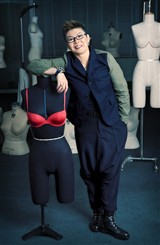 Angie Lau
2014
VIP
Anne H. Lau
2007
VIP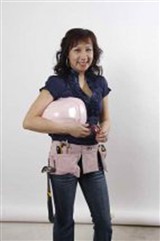 Betty Lau
2012
VIP
Bruce Lau
2014
EPE
Dennis Lau
2016
VIP
Edith Lau
2008
VIP
Elena Lau
2009
VIP
Jonathan Lau
2006
VIP
Kelvin Lau
2015
VIP
Richard Lau
2008
EPE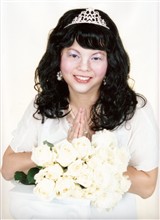 Yuk Lau
2007
VIP
Randy H. Laubach
2006
VIP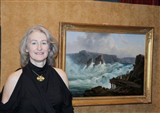 Brigitta Laube
2014
VIP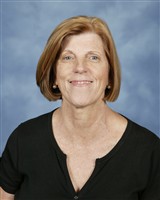 Jeanie Borlaug Laube
2008
VIP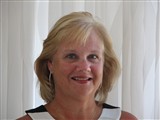 Joanne Lauchman
2008
VIP
Chester Lauck
2007
VIP
Diane M. Laudadio
2006
EPE
Anita Laude
2008
VIP
Lisa Laudenbach
2014
EPE VIP
Virginia Lauder
2006
VIP
John Lauderdale
2014
VIP
Steve Laue
2011
VIP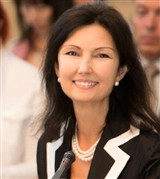 Daniela Lauer
2014
VIP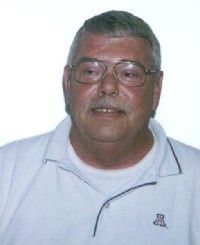 Harry J. Lauer
2006
EPE
Rosemary Lauer
2012
VIP
Susan Laufenberg
2011
VIP
Andrew Laufer
2008
VIP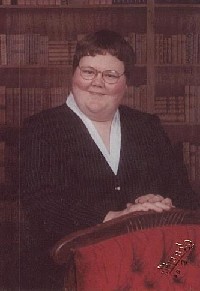 Kristie L. Laufer
2006
VIP
Lilly Lauga
2010
VIP
Judith J. Laughlin
2006
VIP
Kathryn Laughlin
2006
VIP
Tiffany L. Laughlin
2006
EPE VIP
Patricia Laukant
2010
VIP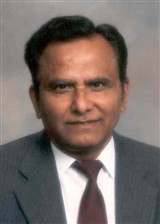 Jagdish Laul
2010
VIP
Bron Launsby
2015
EPE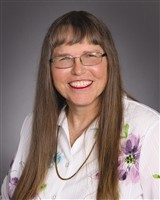 April Lauper
2010
VIP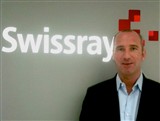 Ulrich Laupper
2009
EPE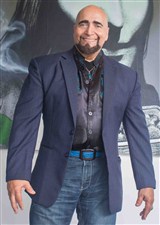 Ronald Laura
2015
EPE VIP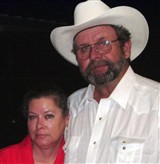 Ronnie Lauranoff
2008
VIP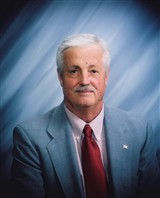 Phillip Laure
2009
VIP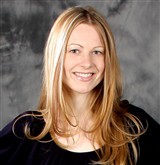 Audrey Laurelton
2013
VIP
Oliver Laurence
2011
EPE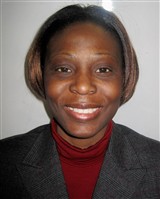 Elsie Laurence-Chounoune
2009
VIP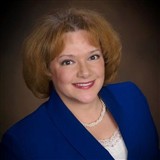 Cynthia Laurent
2013
VIP
Jean-Marc Laurent
2016
VIP
Martina Laurent
2009
VIP
Stephanie M. Laurent
2006
VIP
Sylvia G. Laurent
2006
VIP
Teresita R. Laurente-Bauers
2006
VIP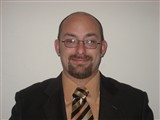 Gary Laurie
2008
VIP
Martha Laurila
2010
VIP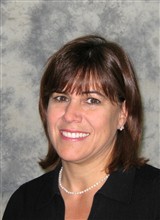 Hélène Laurin
2013
VIP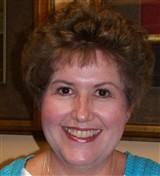 Barbara Lauriski
2008
EPE VIP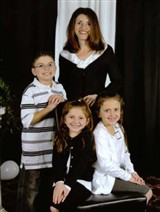 Melanie Laurito
2008
EPE VIP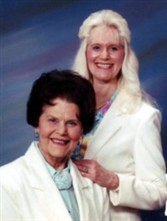 Nanette Diann Lauritsen
2006
VIP
Henrik Laursen
2007
VIP
David Lausier
2015
VIP
Nancy Elizabeth Lauterbach
2013
VIP
Nada Lauts
2007
VIP
Elizabeth Lavach
2008
VIP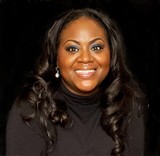 Dedra Lavallais
2013
EPE
Louis Lavallee
2013
VIP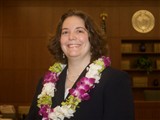 Nicole Lavallee
2007
VIP
Karen Lavallie
2013
EPE
John LaVancher
2009
VIP
Kelli Lavas Johnson
2007
VIP
Mitra Lavasani
2011
VIP
Vivian C. Lavaty
2006
VIP
Patricia Lavelle
2010
VIP
Peter LaVelle
2013
EPE
David Laveman
2012
VIP
Frances Laven
2007
VIP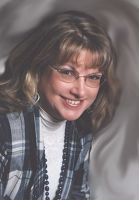 Lana Lavenbarg
2008
VIP
Timothy Lavender
2007
VIP
Rebecca S. Lavenz
2006
EPE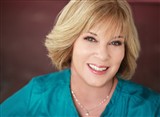 Cindy Laverty
2010
VIP
Bridget Lavery
2013
VIP
Courtney Laves-Mearini
2011
VIP
Tina Y. Lavielle
2006
VIP
Donna Lavigne
2009
EPE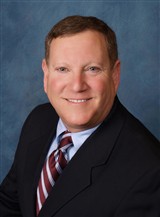 Lawrence Lavigne
2015
VIP
Nancy Lavigne
2012
VIP
Stian Lavik
2014
VIP
Buddy Lavin
2016
VIP
Donna Lavin, ABR, GRI, SRES, CRS
2007
VIP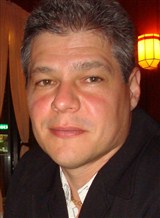 Gaetan Lavoie
2013
VIP
Patrick Lavoie
2011
EPE
James Lavoie (LAh-Vwah)
2013
EPE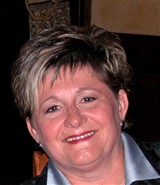 France Lavoie Marcotte
2013
EPE
A. Margaret Law
2007
VIP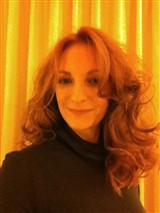 Allison Law
2012
VIP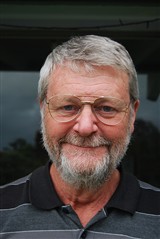 Barry Law
2014
VIP
Barry Dale Law
2008
VIP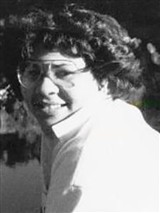 Colleen Law
2014
VIP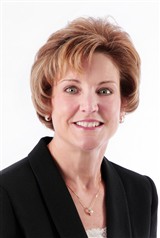 Diane Law
2011
VIP
Gail E. Law
2006
VIP
Jenny Law
2006
VIP
John Law
2010
VIP
Patricia Law
2011
EPE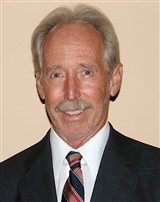 Patrick Law
2014
VIP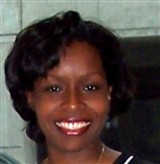 Yvette Lawal
2012
VIP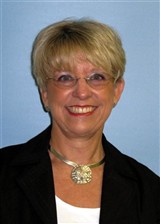 Sara Lawhorne
2011
VIP
Elizabeth Lawler
2012
EPE VIP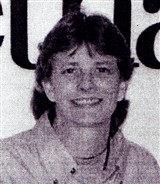 Kathleen Lawler
2009
EPE VIP
Paul Lawler
2010
EPE
Richard Lawler
2015
VIP
Terry Lawler
2014
VIP
Timothy Lawler
2009
EPE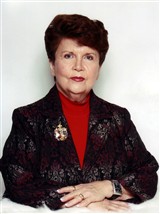 Anne Lawless
2010
VIP
Cynthia L. Lawless
2007
VIP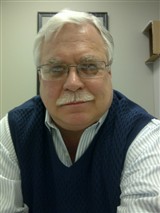 David Lawless
2013
EPE
Lynn Lawless
2013
EPE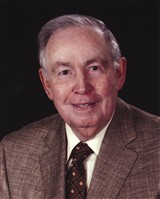 Mark Lawley
2011
VIP
Alister Lawrence
2006
VIP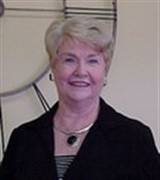 Annette Lawrence
2012
VIP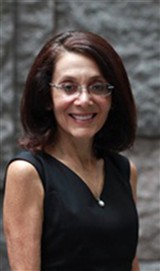 Barbara Lawrence
2012
VIP
Barbara Lawrence
2007
VIP
Brenda Kay Lawrence
2007
EPE VIP
Bunny Lawrence
2007
EPE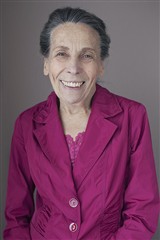 Caroline Lawrence
2012
VIP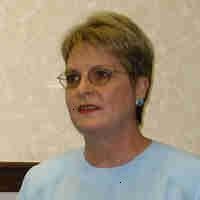 Cheryl Lawrence
2006
VIP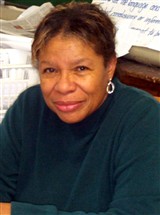 Claudette Lawrence
2008
VIP
Danny Lawrence
2010
EPE
David Lawrence
2009
VIP
Fitzroy Lawrence
2010
VIP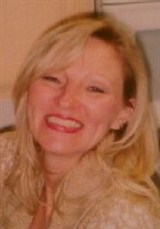 Gloria Lawrence
2014
VIP
Gretchen Lawrence
2014
VIP
Gwendolyn Lawrence
2010
VIP
Javelin Lawrence
2011
VIP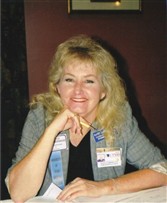 Kathy Lawrence
2009
VIP
Kenneth Lawrence
2007
EPE
Kevin Lawrence
2011
VIP
Kimberly Lawrence
2008
EPE
Lois Lawrence
2011
VIP
Louise Lawrence
2014
VIP
Marian Lawrence
2010
VIP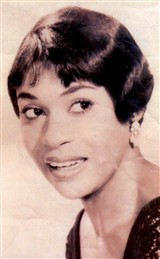 Marie Lawrence
2009
VIP
Maurica Lawrence
2012
VIP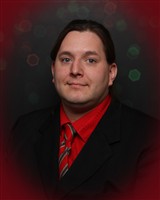 Michael Lawrence
2011
VIP
Neil Lawrence
2016
VIP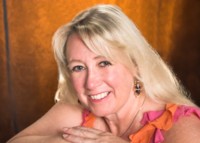 Patricia Lawrence
2006
VIP
Peter Lawrence
2011
VIP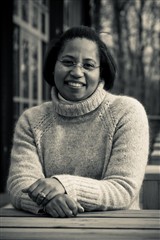 Quovardis Lawrence
2008
VIP
Russell J. Lawrence
2006
VIP
Shirley Lawrence
2012
VIP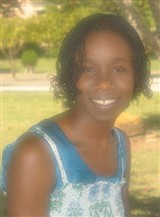 Tanisha Lawrence
2011
VIP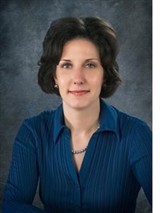 Teresa Lawrence
2010
VIP
Teresa Lawrence
2008
EPE VIP

Rachel Lawrence Minard
2006
VIP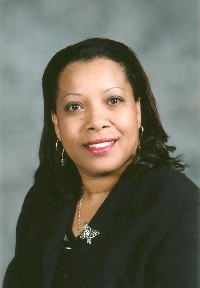 Loretta Lawrence-Reid
2007
VIP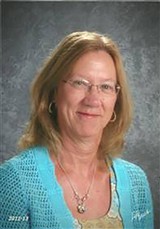 Linda Lawrey
2011
VIP
Michael Lawrey
2010
VIP
Cindy Lawry
2006
VIP
Bonnie Laws
2006
VIP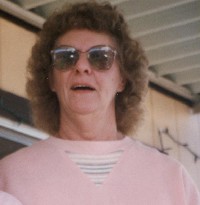 Theda A. Laws
2006
VIP
Teresa A. Lawsky
2006
VIP
Christina Lawson
2009
VIP
Deborah Lawson
2014
VIP
Dorothea Lawson
2010
VIP
E.B. Lawson
2007
VIP
Fatima Tanni Lawson
2006
VIP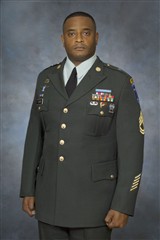 Jacob Lawson
2009
VIP
Janet Lawson
2008
VIP
John Lawson
2011
VIP
Kevin Lawson
2006
VIP
Kimberly W. Lawson
2006
EPE VIP
Mark Lawson
2007
VIP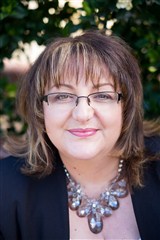 Michelle Lawson
2015
VIP
Regina Lawson
2009
EPE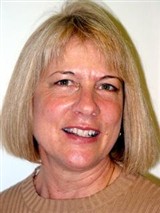 Sandi Lawson
2010
VIP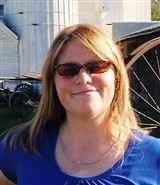 Shona Lawson
2013
VIP
Susan Lawson
2012
VIP
Teresa Lawson
2006
VIP
Wm. Rodney Lawson
2006
VIP
Lynn Lawson-Pajunen
2013
EPE VIP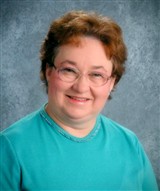 Martha Lawter
2010
EPE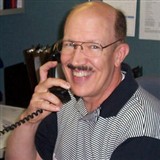 Glen Lawton
2010
VIP
Jorge Lawton
2011
VIP
Kay Lawton
2009
VIP
Rodrick Lawton
2011
VIP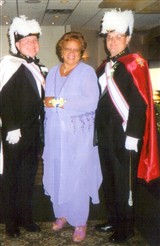 Gail Lawyer
2009
VIP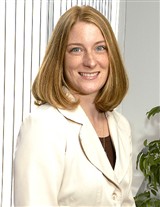 Christy Laxton
2008
EPE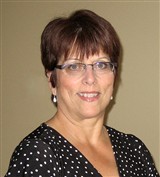 Joan Laxton
2013
VIP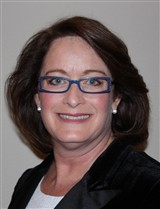 Judi Lay
2011
VIP
Sybil Kilgore Lay
2008
VIP
William Lay
2011
EPE VIP
Mary Lay Hoitt
2012
VIP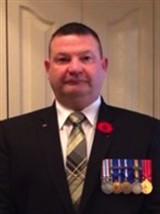 Ronald Laybolt
2014
VIP
Robert Laybourne
2007
VIP
H. Merle Layden
2015
VIP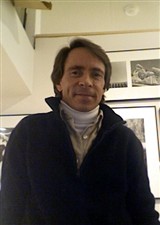 Ronnie Layden
2009
EPE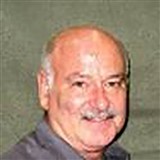 James Layfield
2014
VIP
Lester Layfield
2007
VIP
Blanche Layne
2010
VIP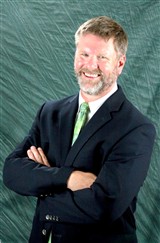 Charles Layne
2011
VIP
Norma Layne
2011
VIP
Pamela Layne
2009
EPE
Wilfred Layne
2010
VIP
Lesia T. Layson
2006
EPE
Howard Layton
2011
VIP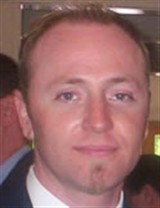 James Layton
2010
EPE
Narcissza Layton
2006
VIP
Stacie Rebecca Race Layton
2007
EPE
Terry Layton
2014
EPE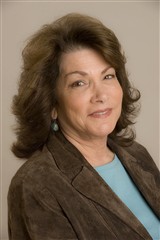 Judith Lazan
2010
VIP
Olivier Lazar
2013
EPE
Patrick Lazar
2016
VIP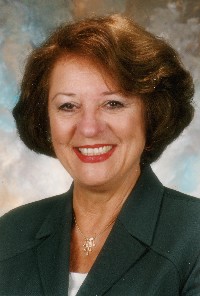 Sylvia (Mehlman) Lazar
2006
VIP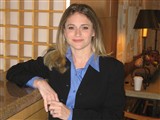 Yael Lazar
2010
VIP
Cynthia Lazaro
2006
VIP
Karen Lazarou
2006
VIP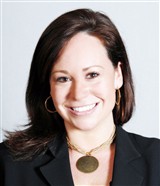 Rebekah Lazarou
2006
VIP
Michael Lazarus
2015
VIP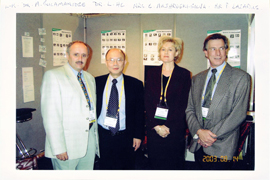 Peter Hanson Lazarus
2004
VIP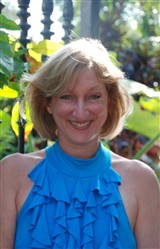 Rochelle Lazarus
2013
VIP
Sharon Lazarus
2011
VIP
Carol E. Lazell
2006
VIP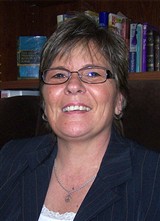 Rhonda Lazenby
2011
EPE
Kenneth Lazenby, GRI
2004
VIP
Helen Lazeration
2006
VIP
Brooke Lazich
2006
VIP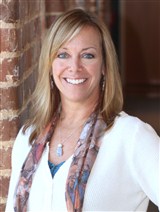 Mary Lazier
2013
VIP
Nona Lazo
2006
VIP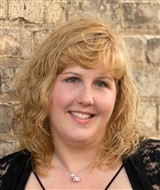 Catherine Lazure
2013
VIP
Maria Lazzara
2011
VIP
Tania L. Lazzari
2006
EPE VIP
Douglas Lazzaro
2015
VIP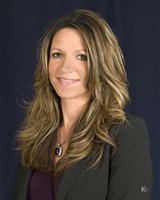 Tracey Lazzopina
2012
VIP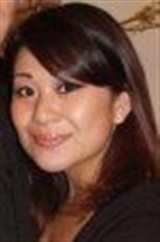 Christina Le
2008
VIP
Helen Huong Le
2006
EPE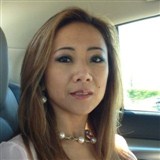 Liliane Le
2012
VIP
Quan Le
2008
EPE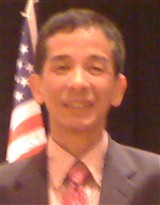 Thai Le
2011
EPE
Thanh Le
2009
VIP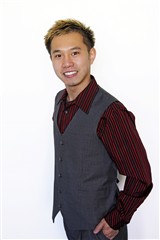 Toany Le
2012
VIP
Tuan Tommy Le
2008
EPE VIP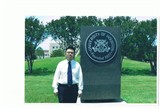 Yuan Le
2010
VIP
Sylvie Le Bouthillier
2008
VIP
Francine Le Chat
2014
EPE
Gretchen Le Fever Watson
2013
EPE VIP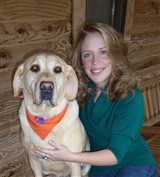 Deborah Le Gette
2009
VIP
Rachel Le La Cheur
2007
VIP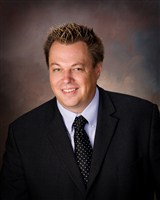 Lloyd Le Page
2015
VIP
Jean-Michel Le Pape
2013
EPE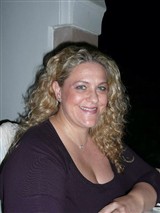 Carina Le Roux
2014
EPE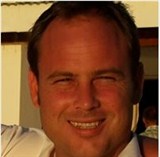 Rein le Roux
2015
EPE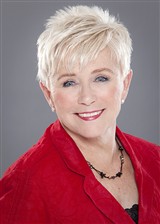 Francine Le Sage Woodfine
2013
EPE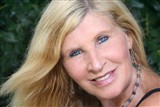 Terrie Lea
2011
VIP
Coralee Leab
2007
VIP
Bill Leach
2009
VIP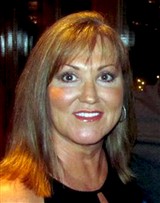 Carol Leach
2013
VIP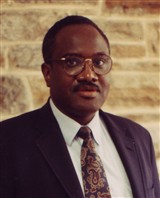 Charles Leach
2010
EPE
David Leach
2013
VIP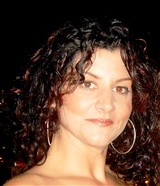 June Leach
2012
VIP
Kathryn Leach
2010
VIP
Marcy Leach
2009
EPE
Marilyn Leach
2007
VIP
Anthony Leadbetter
2010
VIP
Robin Leaders
2009
VIP
Linaya Leaf
2006
VIP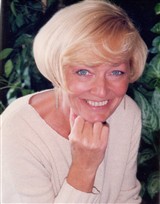 Brenda Leafstedt
2007
VIP
Ellen Leahy
2004
VIP
Marilyn Brosio Leahy
2013
VIP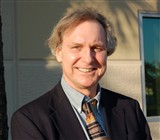 Robert Leahy
2010
VIP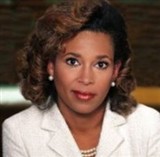 Donna Leak
2010
VIP
Brenda H. Leake
2006
VIP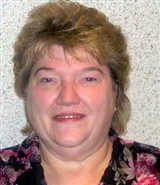 Lorraine Leake
2008
VIP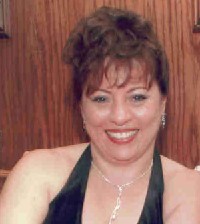 Diana Patricia Leal
2006
VIP
Karina Leal
2006
VIP
Leonor Leal
2008
VIP
Laura Leal-Clark
2006
VIP
Monique Leamon
2011
VIP
Andrew James Lean
2004
VIP
Kathryn M. Lean
2006
EPE
Margarita Leandry
2006
EPE VIP
Jolivette Leano
2009
VIP
Jamie J. Leao
2006
EPE
Christy Lear
2010
EPE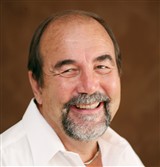 Gary Lear
2012
EPE
Tracey Lear
2004
VIP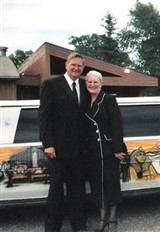 Adele Leary
2009
VIP
Angela Leary
2008
EPE VIP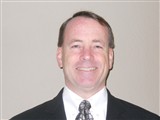 Burton(Mike) Leary
2011
VIP
Janet Leary
2008
VIP
Jerry Leary
2007
EPE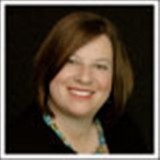 Katie Leary
2010
VIP
Lisa Leary
2010
EPE
Mary Leary
2009
VIP
Stephen Leary
2011
VIP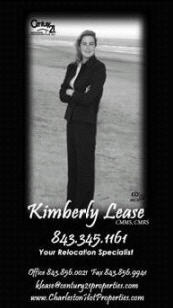 Kimberly Lease
2006
VIP
Kimberly Lease
2008
VIP
Carolyn Kay Least
2006
VIP
Mindy Leasure
2012
VIP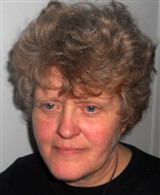 Jo Leath
2013
EPE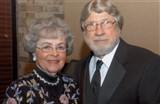 Phyllis Leatherman
2009
EPE
Rey Leathers
2016
VIP
Timothy Leathers
2011
VIP
Torrence Leathers
2007
VIP
Frannie A. Leautier
2006
EPE
Ken Leavell
2010
EPE VIP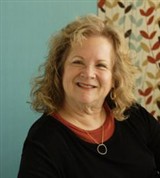 Lynne Leavitt
2011
VIP
W. Garth Leavitt
2012
VIP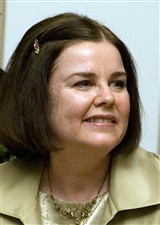 Deborah Leavy Homola
2011
VIP
Linda Leazar
2008
VIP
Kimberly Godwin Leazer
2006
EPE VIP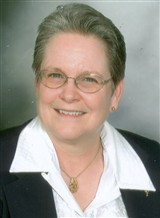 Nancy "Dianne" Leazer
2006
VIP
Debra A. Lebakken
2006
VIP
David LeBeau
2007
VIP
Robert LeBeau
2008
VIP
Roberta L. Lebeda
2006
VIP
Yvonne Lebedkin
2012
VIP
Amy Leber
2012
VIP
Anthony Lebermann
2007
VIP
Ashley LeBlanc
2011
VIP
Christina LeBlanc
2006
VIP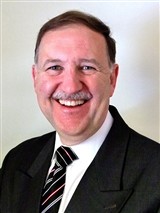 Daniel LeBlanc
2013
VIP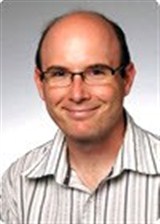 Frederic Leblanc
2016
VIP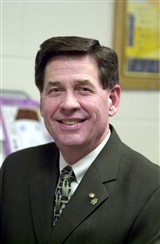 John LeBlanc
2009
VIP

Judy LeBlanc
2007
VIP
Julien LeBlanc
2012
VIP
Katherine LeBlanc
2007
VIP
Kathy LeBlanc
2006
VIP
Lacy LeBlanc
2009
VIP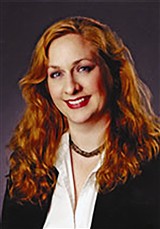 Lianne LeBlanc
2014
EPE VIP
Mae LeBlanc
2014
EPE
Pierre LeBlanc
2012
VIP
Rochelle LeBlanc
2007
EPE
Roy LeBlanc
2011
VIP
Sharon LeBlanc
2010
VIP
Simonne LeBlanc
2015
EPE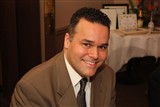 Tim LeBlanc
2012
VIP
Dana LeBlanc Corvino
2013
VIP
James LeBlanc, III
2006
VIP
Isidore LeBlond
2011
VIP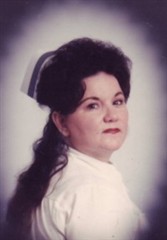 Bonnie LeBoeuf
2007
VIP
Paul Leboeuf
2013
VIP
Marietta Lebolo
2010
VIP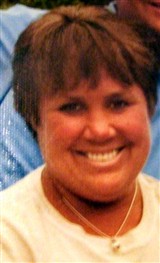 Adele LeBorgne
2010
EPE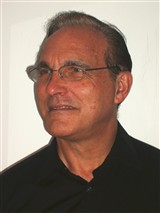 Barry Lebost
2010
VIP
Brenda LeBouef
2012
VIP
Sharon L. LeBouef
2006
VIP
Kristine Lebow
2013
EPE VIP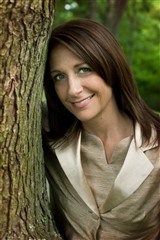 Amy Lebowitz
2010
VIP
Monica L. Lebron
2006
VIP
Roberto Lebrón
2006
VIP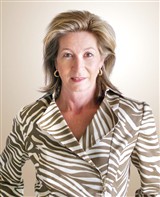 Sue Lebrun
2011
EPE VIP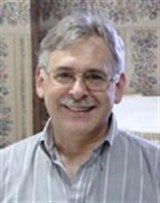 Thomas Lecakis
2010
EPE
Paul Lecat
2010
EPE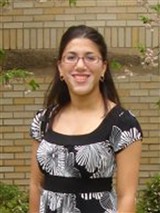 Maria Leccese
2011
EPE
Stanley Lech
2014
VIP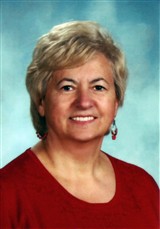 Stefania Lech
2012
EPE VIP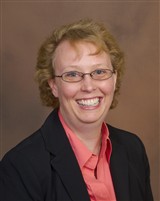 Danielle Lechette
2009
VIP
Lisa Lechner
2012
VIP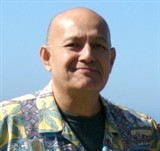 Frank Lechuga
2010
VIP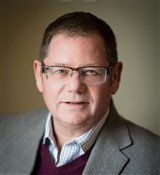 Mike Lecky
2016
VIP
Roger Leclair
2009
EPE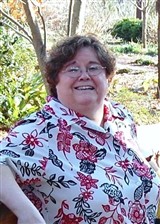 Judy LeClaire
2010
VIP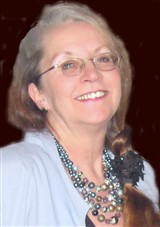 Norah LeClare
2011
VIP
Laurent Leclerc
2008
VIP
Guillermo Lecona Morales
2014
VIP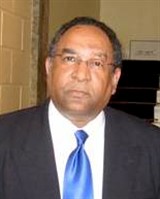 Frantz-Antoine Leconte
2010
EPE VIP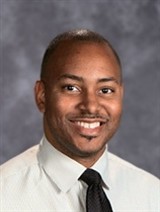 Adrian Leday
2011
VIP
Adrienne Ledbetter
2008
VIP
Carol Ledbetter
2009
VIP
John Ledbetter
2010
VIP
Leslie Ledda
2012
VIP
Deborah Leddon
2011
EPE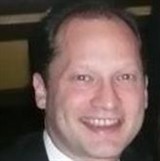 Jonathan Lederer
2016
EPE
Max Lederer
2011
VIP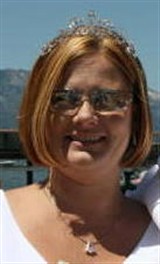 Cynthia Lederle
2010
VIP
Jelene Ledesma
2008
VIP
Nancy Ledesma
2015
VIP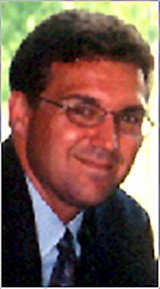 Lloyd Ledet
2010
VIP
Barbra Ledford
2008
VIP
Connie Ledford
2006
VIP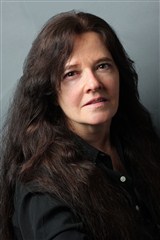 Deborah Ledford
2014
VIP
Debra Roper Ledford
2007
VIP
Heather L. Ledford
2006
VIP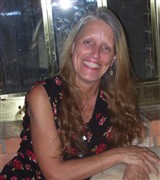 Terry Ledford
2010
VIP
Vivian L. Ledford
2006
EPE
Zach Ledford
2016
VIP
Charles Ledger
2007
VIP
Rebecca Ledger
2008
VIP
GraceAnn LeDonne
2010
VIP
David M. Ledoux
2007
VIP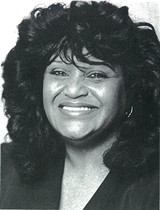 Adrienne Ledree
2014
EPE
Danielle LeDuc
2009
VIP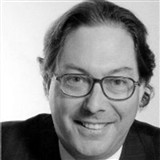 Pierre Leduc
2013
VIP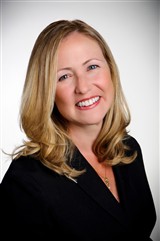 Hélène Leduc-Brazeau
2013
EPE
Anastasia Ledwon
2013
EPE
Carolyn Ledyard
2010
VIP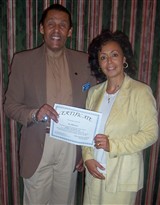 H. Lee
2012
EPE VIP
Adolphus Lee
2011
EPE
Alan Lee
2013
EPE
Albert Lee
2014
VIP
Alice Sue Lee
2006
VIP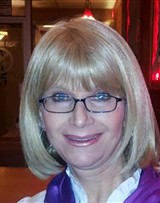 Amanda Lee